Surveilling transactions to nudge social change.
By Ken Macon Issue: October 20, 2022
As a commonwealth bank customer, plus as I am fully informed and awake to the WEF tyrants, but not yet a major public megaphone, I wasn't surprised by this article as I knew it was coming. I have already closed my CIA owned Facebook, Instagram and Linkedin accounts as previously reported in 2019. Have a look at the warning letter I gave them, and the proof I was a customer. I don't mind sharing that I had a large credit card limit, the number is obviously blanked out to protect the bank.

David Ashton
If you're tired of censorship, cancel culture, and the erosion of civil liberties subscribe to Reclaim The Net.
Australia's Commonwealth Bank (CBA) has added a new feature to its online banking software that tells customers their carbon footprint based on monthly spending. The move follows a partnership between the bank and CoGo, a company that provides carbon footprint management solutions.
According to the bank, the national average of carbon emitted is 1,280 kilograms, while a sustainable figure is 200. The bank has provided the option to "pay a fee" to offset the carbon footprint.
CBA said it does not share data with CoGo. It added that eventually the data will be broken down into each individual transaction.
The bank calculates a person's carbon footprint based on the transactions using their credit or debit cards.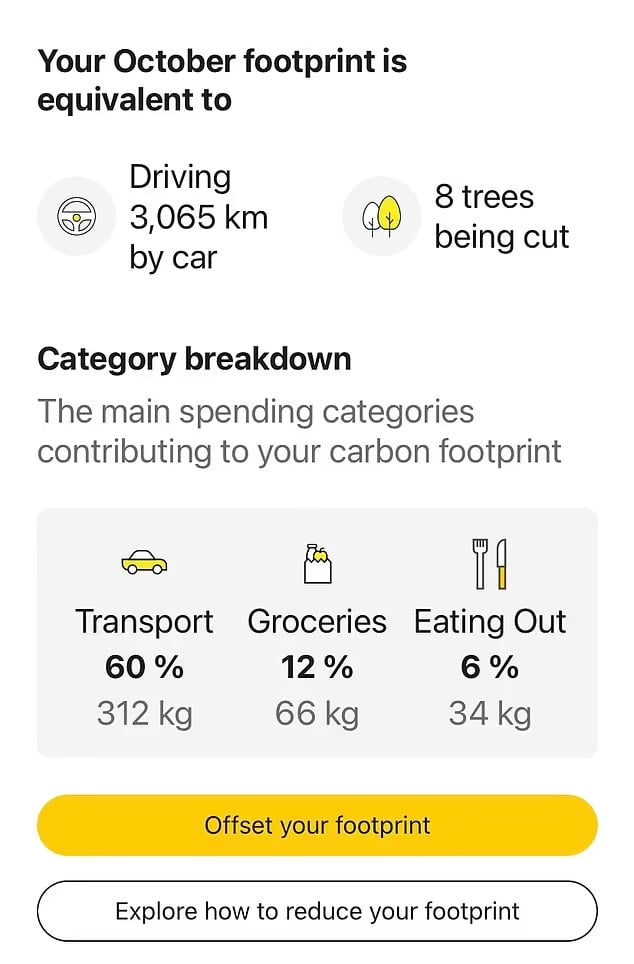 "By combining our rich customer data and CoGo's industry-leading capability in measuring carbon outputs, we will be able to provide greater transparency for customers so that they can take actionable steps to reduce their environmental footprint," CommBank Group executive Angus Sullivan said in a statement.
"Our data capability will provide greater personalization for customers overtime, including more granular information about their carbon footprint with the option to offset individual transactions."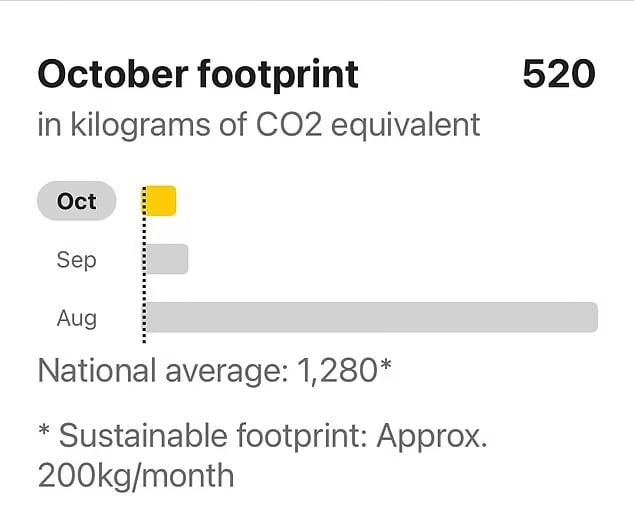 He added: "There are more opportunities for customers to take actionable steps to reduce and offset their emissions than ever before. From purchasing clean energy products via a 0.99 percent Green Loan and accessing renewable energy at wholesale costs with Amber, to customers now being able to offset their monthly transactions via the CommBank app using CoGo's technology."
Here is the letter to the CBA and a copy of the statement proving I (was) a customer.
And for the doubters, here is the video I created to prove that I closed my credit card
The video is nothing exciting and rather boring, but it was recorded as proof that what I have written here is truth.
New UK Prime Minister is a Globalist Stooge Who Will Push Digital ID

– extract Dan Bongino show 1880 as he also mentions the Australian Commonwealth Bank
The TRUTH About "Great Reset" Is Actually Worse Than You Think

– extract Dan Bongino interview with Michael Rectenwald (full version below)
The Globalist Push For Digital ID With Michael Rectenwald (Ep. 1879) – The Dan Bongino Show
Update 29 November 2022
The Commonwealth Bank treated my closure of my credit card as a complaint. So they have written the below letter. I have highlighted a few statements from them. They don't realise I'm awake, have been for 12++ years and due to Glenn Beck, Our Lady and Friend of Medjugorje I am fully aware of what the Tyrants are up to.
Anyway, you will know that the Bank is gaslighting me when you are unable to buy something, or your loan is not approved down the track. I will let you know, as that is my job in the future – though I am not activated yet so don't have a huge megaphone – which I will do when the timing is right and God says so.
I'm always ahead of the curve. My tweet added to this post 6th April 2023.
Follow me at: